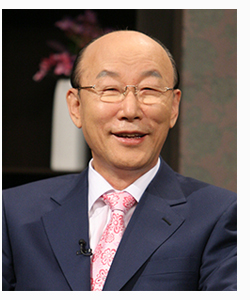 Rev. David Yonggi Cho,
D.D. Senior Pastor emeritus,
Yoido Full Gospel Church
I am so pleased to have each one of you as our guest for 2014 Asian Leaders Summit (ALS) here in Seoul, Korea. Of course, you are not just guests, but also important hosts especially because you, as fellow Asian coworkers of our Lord, have contributed so much to the summit through carrying out God¡¯s ministry in many Asian regions.
It has been several decades since I came to have a strong interest in mission for Asia. Asia has always been within my mind especially because Asia is so close, both geographically and ethnically. Moreover, Asian countries have some essential cultural elements in common. Most significantly, Asia has the most people that the Gospel has never reached. Consequently, Asia has been the most precious working place and huge mission assignment for me. For this reason, I have preached the five-fold Gospel, the three-fold blessings and the fourth dimensional spirituality especially to the poor, wounded, marginalized, and handicapped in many Asian countries.
In today¡¯s world, Asia is the continent that has the greatest potential power. It is the world¡¯s largest and most populous continent with a population of 4.3 billion people (60% of the world¡¯s current human population). Moreover, as many Asian countries are remarkably industrialized and cultivated, Asia has become one of the most leading factors in the World economic milieu. From the perspective of Christianity also, Asia is not a passive recipient of missionary activities of the Western churches any longer, but the active participant to execute the greatest commission of our Lord: ¡°Go and make disciples of all nations, baptizing them in the name of the Father and of the Son and of the Holy Spirit, and teaching them to obey everything I have commanded you¡± (Matt. 28:19-20a).
In this sense, I strongly believe that ALS came into existence according to the will of our God who loves the Asian people so much. I hope and pray that the whole summit may turn out to be full of God¡¯s grace and presence, Jesus¡¯ words and the Holy Spirit¡¯s empowerment. Welcome to 2014 ALS Summit. Welcome to Seoul. God bless each one of you.